Enterprise Golf Cart Rental Company
About Enterprise Golf Cart Rental - Your Trusted Golf Cart Rental Company in San Pedro
Welcome to Enterprise Golf Cart Rental, conveniently located in the Boca del Rio area just north of San Pedro Town on the stunning Ambergris Caye. We are your go-to destination for an enjoyable and hassle-free golf cart rental experience, allowing you to soak up the warm Belizean vibes and breathtaking island views. With easy booking, well-serviced carts, and great rates, we are committed to providing you with a top-notch rental service.
Enhance Your Island Vacation with Our Golf Carts
At Enterprise Golf Cart Rental, we understand that your vacation should be filled with unforgettable moments and the freedom to explore. Our fleet of golf carts is meticulously maintained to ensure optimal performance and reliability. Rest assured that our newer models are designed to withstand the tropical climate and varied terrain of the island, allowing you to embark on your adventures with confidence.
We take pride in offering the best customer service to our valued customers. Our dedicated team is committed to ensuring your rental process is seamless and enjoyable from start to finish. Whether you have questions, need assistance, or require recommendations for your Ambergris Caye exploration, we are here to provide you with all the information and support you need.
Convenient Booking and Delivery:
Booking your golf cart rental with us is a breeze. Simply visit our user-friendly website to make your reservation online. Upon your arrival in San Pedro, we offer flexible delivery options to ensure your golf cart is waiting for you. Whether you prefer to have your cart delivered to your hotel, resort, San Pedro Airport (Maya or Tropic Air), or any of the water taxis, we will accommodate your needs. And when your rental period comes to an end, we can arrange a convenient pick-up as well.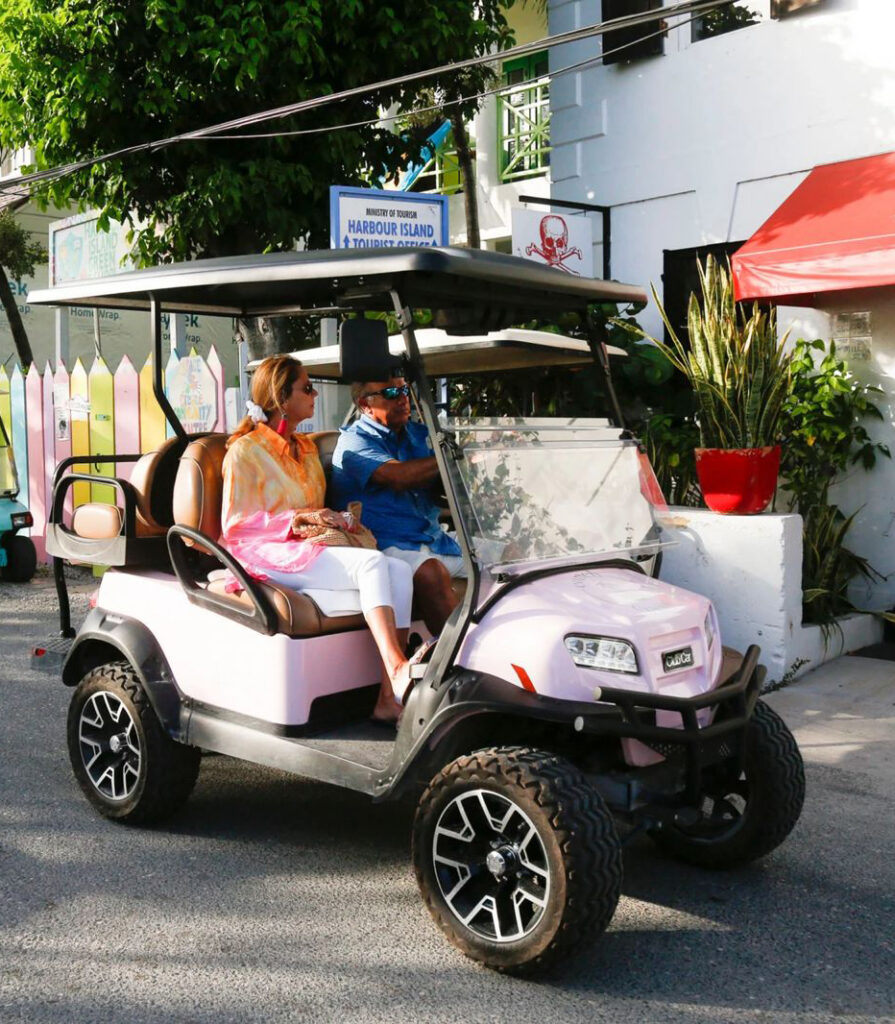 Competitive Rates and Options
At Enterprise Golf Cart Rental, we believe in providing outstanding value for your money. Our rates are highly competitive, offering excellent affordability for both our 4-seater and 6-seater golf cart rentals. Whether you're looking for a short-term or long-term rental, we have flexible options to suit your needs.
Choose Enterprise Golf Cart Rental
When you choose Enterprise Golf Cart Rental, you're selecting a company that prioritizes customer satisfaction, vehicle reliability, and a smooth rental experience. Our dedicated team of trained mechanics ensures that our fleet is in optimal condition, and our excellent communication guarantees a seamless rental process.
Ready to embark on an unforgettable adventure around Ambergris Caye? Book your golf cart rental with Enterprise today and experience the freedom to explore the island at your own pace.