Renting a golf cart is easy with our affordable daily rate of just $30 USD per day. Cruise around the island at your leisure, soaking in the beautiful Belizean scenery and vibrant atmosphere.
Discounted Weekly, Bi-Weekly, and Monthly Rates
If you're planning an extended stay on Ambergris Caye, take advantage of our discounted rates for weekly, bi-weekly, and monthly rentals. Enjoy even more savings while experiencing the convenience and freedom of having a golf cart at your disposal throughout your stay.
Exceptional Customer Service and Reliable Golf Carts
At Enterprise Golf Cart Rentals, your satisfaction is our top priority. We are committed to providing excellent customer service, ensuring a smooth and enjoyable rental experience. Each of our golf carts undergoes a comprehensive check and thorough cleaning after every use, guaranteeing their reliability and your safety.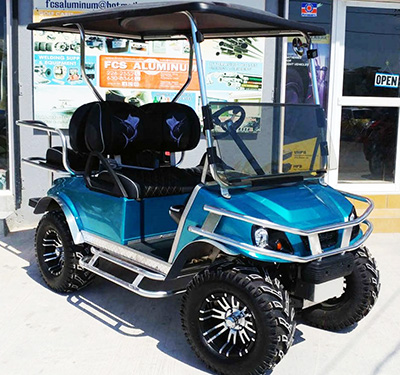 We understand that unexpected situations can arise, even during your vacation. In the rare event of an emergency with your rental, rest assured that we will promptly exchange it for a new one. Our goal is to ensure your peace of mind and uninterrupted enjoyment of your time on Ambergris Caye.
Responsible Driving and Rental Terms
As you explore the island, please adhere to the local traffic laws to ensure your safety and that of others. We encourage you to review our rental terms and conditions for a smooth and hassle-free experience. If you have any questions or concerns, our friendly staff is always available to assist you.
Golf Cart Rental Rates 2023 - 2024
| Rental Time | Price in USD $ |
| --- | --- |
| 1 Day | $35 |
| 2 Days | $70 |
| 3 Days | $105 |
| 4 Days | $140 |
| 5 Days | $155 |
| 6 Days | $165 |
| 1 Week | $175 |
| 2 Weeks | $300 |
| 3 Weeks | $400 |
| 1 Month | $500 |
| Rental Time | Price in USD $ |
| --- | --- |
| 1 Day | $65 |
| 2 Days | $130 |
| 3 Days | $205 |
| 4 Days | $240 |
| 5 Days | $275 |
| 6 Days | $315 |
| 1 Week | $345 |
| 2 Weeks | $495 |
| 3 Weeks | $650 |
| 1 Month | $800 |