Visiting September in Belize is always a great option and the main reason is September celebrations and independence day. All throughout the popular destination of San Pedro Town, and other areas of the country businesses and households display colorful Belize flags or other red white and blue decorations.
Belize gained it's its independence from Britain on September 21st 1981 and was formerly known as British Honduras.
The country recently celebrated it's 41st independence day after a long absence due to Covid. Everyone was ready to party and looking forward to parade day. In San Pedro town, Independence started with a big party on the night before and the traditional fireworks from the San Pedro Town Council at midnight. The afternoon event started south of town at Corona Del Mar Hotel area and ended up in Boca Del Rio. The party went long into the evening with Dj Ana and Ultra Simmo who kept the crown dancing.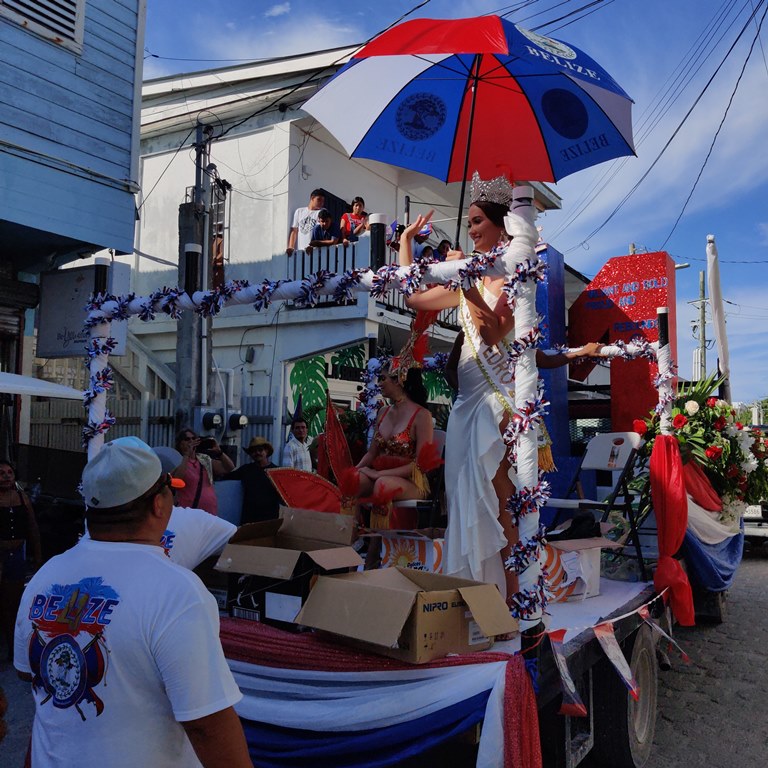 A short video of the parade landing in Boca Del Rio park. To see more parade visit our local news paperr and the article San Pedranos celebrate Belize's 41st birthday with massive parade.